Since 1997 we have hosted students from local schools from grades Kindergarten through 12th grade with up to 2,000 students visiting per year. Our beautiful site and interesting features provide a unique experience that leaves a lasting impression to all who visit.
Fieldtrips typically start with a tour and are followed by optional activities listed below. Most groups bring a lunch to enjoy on the premises and visits are usually 2-4 hours long.
Contact brad@solarliving.org to book your field trip today!
Tour the Solar Living Center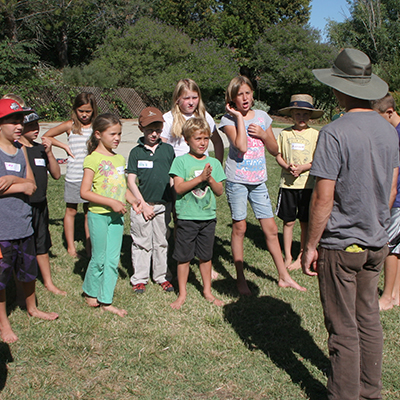 A must-do for any field trip to the Solar Living Center!
Learn all about our 12-acre solar-powered training and demonstration campus for sustainable living that receives more than 250,000 visitors annually. Using intentional ecological design, we have transformed what was once a lifeless, debris-filled plot of land with just one tree into a lush oasis full of thousands of species of organic edibles, wildflowers, and ornamental plants alongside demonstrations in renewable energy, natural building, organic gardening, permaculture, and other sustainable technologies. Situated among a spectacular landscape of trees, vineyards, and mountains, SLC has been carefully designed to educate, inspire, and nurture all who visit.
Suitable for all ages, the tour lasts about an hour, and is wheelchair accessible.
Cost: $5 per student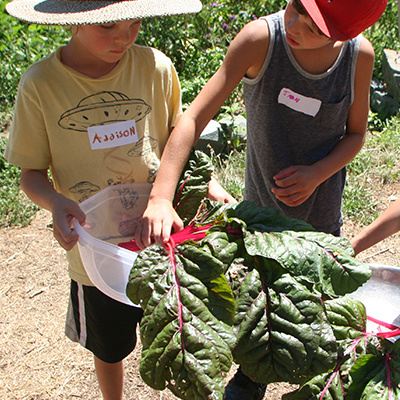 Germination, Pollination, Cultivation…
What came first – the plant or the seed?! We'll explore the cyclical life of plants in our biodynamic demonstration garden and discuss the life of a seed, seed-saving, genetically modified organisms, farming practices, and the relationships that plants have with us and other life.
Suitable for all ages, this activity lasts 30-60 minutes and will be adjusted to coincide with different age groups.

Cost: $5 per student
Build Sustainably with Cob Bricks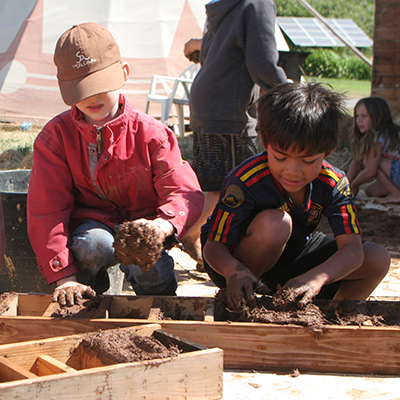 Kids love to get their hands dirty learning about this eco-building technique!
In the U.K., tens of thousands of cob buildings are still lived in, some of them more than 500 years old. Even better, cob materials are usually from the very land it's being used to build on. The cost of using cob to build is significantly lower than standard building materials and is completely free of chemicals and other toxic qualities. It doesn't get more sustainable than that!
In this hands-on lesson plan, students will experiment with different mixtures of cob to form bricks and have fun creating different shapes and creatures!
Suitable for all ages, this lesson plan lasts about an hour, and could be difficult for students with physical limitations.
Cost: $10 per student
Build a Solar Car – Powered by the Sun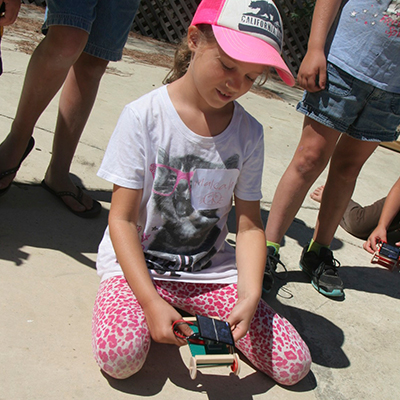 No batteries required!
Solar power begins its journey 1,000,000 years ago at the heart of the sun where matter is being converted to energy at sub-atomic level, but this journey starts right here at SLI!
In this hands-on activity, students carefully assemble small motorized solar cars from a kit. This introduction into solar power is sure to spark interest in renewable energies and a better understanding of how light photons are converted into a flow of electrons. Knowledge really is power!
Suitable for 3rd-6th grades, this activity lasts about an hour, and can be difficult for students with limited motor skills.

Cost: $25 per student