Food Preservation: Introduction to Methods
May 11th 1pm – 3pm ::: $30
This 2-hour workshop is designed for anyone who is interested preserving food using a variety of methods.  This is an introductory workshop that provides an overview of each method to help attendees determine which methods might work best for them.  More detailed, interactive workshops on some of the methods will be offered later in the year.
COURSE OBJECTIVES
By the end of this course you will understand the basics of preserving food using the following methods:
Canning
Freezing
Dehydrating
Root Cellaring
Pickling
Clamping
Fermenting
Smoking
Curing
Waxing
COURSE TOPICS
Safe preservation of foods
The process of spoilage and how to prevent it (or at least slow it down)
Preservation methods requiring no technology
Short-term preservation
Long-term preservation
Tools, equipment, and space needs
INSTRUCTOR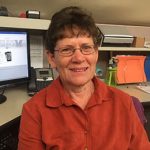 Landa Roon was raised on a farm and has been a life-long proponent of sustainable living practices.  Having lived in many different environments throughout her adult life, Landa has experienced a wide variety of ways to grow and preserve food.  Through this workshop, she is happy to share her knowledge and to hopefully inspire others to increase their level of food sustainability.
---
Event Details
Start date: May 11, 2019
End date: May 11, 2019
Start time: 13:00
End time: 15:00
Venue: Kitchen Yurt - South end of property
Phone: 707-472-2456
Email: sli@solarliving.org