Description
Building & Using a Drying Rack
This 3-hour interactive workshop is designed for anyone who is interested preserving food using natural methods.  Students will participate in building a multi-tray drying rack or have the option to purchase a kit to build their own during the class (please check back to purchase kit options).  After completing the rack build, an overview of drying tips will be provided and students will prepare and fill the trays with fresh food and herbs to be dried.
A variety of dried fruits will be available for sampling!
COURSE OBJECTIVES
By the end of this workshop you will have built an enclosed, multi-tray drying rack and will understand the basics of dehydrating food for storage.
COURSE TOPICS
Science behind why dehydrating preserves food
Options for preserving food naturally
Physically constructing a multi-tray drying rack
How to prepare food and herbs for drying
Storing dehydrated products
INSTRUCTORS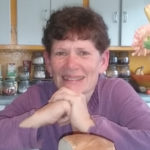 Brad & Landa Roon have been active "back to the landers" for more than 40 years and have extensive experience in food preservation as well as construction skills.  Brad will be able to give you advice on design modifications to suit your specific needs, as well as tips for constructing a project at home.
Event Details
Start date: July 27, 2019
End date: July 27, 2019
Start time: 01:00 p.m.
End time: 04:00 p.m.
Venue: Solar Living Institute - Kitchen Yurt
Phone: 707-472-2456
Email: sli@solarliving.org