Description
September 7th ::: 1pm-4pm ::: $45
We're very happy to have Brandon Wheeler of Blazing Oaks back for another Cannabis Cultivation workshop. You may have attended his Prepping Your Cannabis Garden workshop earlier this summer, and he is returning  to ensure you have a bountiful, productive harvest & post harvest. Plus, he'll give you some creative ideas for different methods of edibles and extracts.
In this class, Brandon will talk about:
Determining when to harvest
Harvesting methods and techniques
Drying room set up and drying methods
Curing and post harvest
Proper storage methods
Trimming and processing
Basic home extraction methods
Basic edible recipes
This class is mostly lecture and slideshow – (we're still working on how to add hands-on elements to these cannabis cultivation workshops.)
Instructor: Brandon Wheeler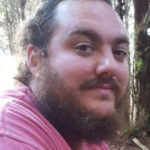 Brandon was raised on a multi-generational family ranch and homestead outside of Hopland and is a third generation farmer.  His family first came to Northern California in the late 1960's as part of the 'back to the land movement' and has been in Mendocino County since the early 1980's.  Brandon began cultivating medical cannabis 17 years ago at the age of 18 for insomnia and migraines.  He is now the owner and founder of 'Blazing Oaks – Homestead Cannabis' a small, family run and legally permitted farm in the Sanel Valley region of Mendocino County.  'Blazing Oaks' is known for producing high quality, award winning sun grown cannabis.
Event Details
Start date: September 07, 2019
End date: September 07, 2019
Start time: 01:00 p.m.
End time: 04:00 p.m.
Venue: Solar Living Institute - Classroom Yurt
Phone: 707-472-2456
Email: sli@solarliving.org