Health & Wellness: Making Summer Skin Care Products
---
Description
June 22nd 1pm – 4pm ::: $45
This 3-hour interactive workshop is designed for anyone who is interested in making their own herb-based skin products to help with typical summer skin issues.  This is an introductory hands-on workshop, although resources will be provided to assist interested participants in gaining further knowledge.  Students will participate in the preparation of the items listed above and will take home samples of some of the products prepared in the course, as well as recipes for a variety of products.
COURSE OBJECTIVES
By the end of this course you will know how to prepare the following herbal products:
Sunscreen
Sunburn Sprays
Insect Repellants
Anti-Itch Products
Poison Oak & Ivy Treatments
COURSE TOPICS
Science behind how the products work.
Sourcing of herbs & other materials used
Preparation of skin care products
INSTRUCTOR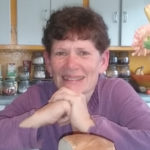 Landa Roon has been actively engaged in holistic health practices for most of her adult life, always with a focus on self-sustainability, which includes health maintenance.  Landa grows or wild crafts many of the herbs she uses personally, and enjoys sharing her knowledge and experience with others.
Event Details
Start date: June 22, 2019
End date: June 22, 2019
Start time: 13:00
End time: 15:00
Venue: Solar Living Institute - Kitchen Yurt
Email: sli@solarliving.org