Description
June 2nd 1pm – 5pm ::: $60
This 4-hour workshop is designed for anyone who is interested in growing, maintaining, harvesting, and preparing cannabis for their own use.  This is an introductory to intermediate classroom workshop. Students will learn various techniques, tips, tricks, and scientific material in order to grow organic and healthy plants.
COURSE OBJECTIVES
By the end of this course you will know how to:
Choose what kind of plants to grow
Setup your garden
Create and maintain healthy soil
Feed your plants with important nutrients
Maintain your garden
Control pests and beneficial organisms
Harvest, store, and prepare your flower
COURSE TOPICS
Getting started
What strain is right for you?
Clones vs Seeds & Autoflowers
Starting seeds
Transitioning clones
Using cold frames or hoophouses
Local rules and regulations
Setting up the garden
Site selection and importance of sunlight
Water and irrigation
Growing media and styles (smart pots, raised beds, in ground pros and cons)
Be a good neighbor
Soil and nutrients
General overview of the essential nutrients, why they are important, and how to add them
Differences between slow / medium / fast release nutrients
Law of the minimum / mulder chart / pH chart
Soil texture and physical properties and why they are important
Basics of soil biology and why it is important
Amending your soil properly
Feeding your plants
Liquid nutrients pros and cons
Top dressing pros and cons
Foliar feeding – how to do it and why it's important
Feeding your soil food web and teas
Nutrient imbalances and how to correct them
General garden maintenance
Importance of checking plants regularly and spending time in garden
Keep it clean!
Pruning and thinning
Supports / trellising, etc
Pests and how to deal with them
Common insect pests
Common fungal pests
Common animal pests
Basic IPM overview
Organic pesticides and fungicides
How to read a label and proper safety
Beneficial organisms
The Finish Line – Harvest!
How to tell when a plant is ready to harvest
Dealing with common harvest problems (i.e. mold)
Setting up your drying area
Harvesting methods
Hanging and drying methods
The importance of curing
Proper storage methods
Trimming and processing
INSTRUCTOR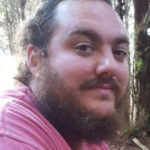 Brandon Wheeler was raised on a multi-generational family ranch and homestead outside of Hopland and is a third generation farmer. His family first came to Northern California in the late 1960's as part of the 'back to the land movement' and has been in Mendocino County since the early 1980's. Brandon began cultivating medical cannabis 17 years ago at the age of 18 for insomnia and migraines. He is now the owner and founder of 'Blazing Oaks – Homestead Cannabis' a small, family run and legally permitted farm in the Sanel Valley region of Mendocino County. 'Blazing Oaks' is known for producing high quality, award winning sun grown cannabis.
Event Details
Start time: 01:00 p.m.
End time: 05:00 p.m.
Venue: Solar Living Institute - Classroom Yurt
Phone: 707-472-2456
Email: sli@solarliving.org