Description
The NCO Gardens Project is installing two 5,000 gallon tanks at their new Community garden at the white deer lodge in Willits. Join Instructor Anna Birkás, of village ecosystems, in learning how to assess, plan, and install rainwater catchment systems in this very hands-on workshop.
Course details:
– How to estimate rainfall and catchment potential
– How to size pipes and system
– Pumps, gravity and pressure
– Considerations of concern like contamination, best use, etc.
– Design measurements and details
– Rainwater Catchment Plumbing
– Starting tank installation
Instructor: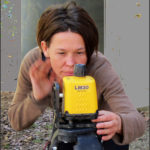 Anna Birkas melds hydrology, ecology, and construction to build ecosystems that provide human services, improve water quality, and create wildlife habitat. As owner of Village Ecosystems, Anna provides solutions for wastewater and storm water treatment and re-use, purifies water for swimming and drinking, captures rainwater in soil and cisterns and reduces energy consumption. As vice president of Ridge to River, Anna does wetland mitigation, stream restoration, erosion control, watershed analysis, fish crossings and water quality monitoring.
Event Details
Start date: April 11, 2020
End date: April 11, 2020
Start time: 09:00 a.m.
End time: 04:00 p.m.
Venue: White Deer Lodge Community Garden
Phone: 707-472-2456
Email: sli@solarliving.org