PC302 Online:

Regenerative Entrepreneurs & Experts
---
Are you a permaculture evangelist looking to teach a course, start a business, or create a crowdfunding campaign? Do you already have a permaculture-related business but are struggling to reach more people? Or are you an entrepreneur seeking a more regenerative approach? This 9-week interactive online course from educator, entrepreneur, author, speaker, and permaculture expert Matt Powers teaches entrepreneurs and educators looking to spread the abundance of permaculture the latest best practices in marketing, teaching, presenting, writing, curriculum design, class management, and more.
Learn with your peers in a open discussion setting where the final assessment is a live presentation of YOUR story, business plan, and mission statement. Get feedback from your classmates to stimulate reflection and growth as an entrepreneur and educator. Get your message heard! Grow your business and your skills and help spread knowledge about sustainability and regenerative gardening!
---
---
Weekly Schedule
A weekly time commitment of 2-3 hours should be expected. You retain access to all videos, worksheets, and checklists.
Mondays: Video prompt spurs week-long discussion on the topics raised
Thursdays: Survey goes out to gather questions and feedback for the weekly Q&A video
Fridays or Saturdays: Weekly Q&A video released

---
In 9 Weeks, You Will Learn To:
Design online courses
Manage a classroom
Write books, memes, and manuals faster and more thoroughly
Speak, teach, and perform at your best
Plan online marketing campaigns, promotions, newsletters, events, and social media reach
Design and manage webinars, blogs, and websites
Design and run a crowdfunding campaign
Automate income streams, marketing, content generation, and more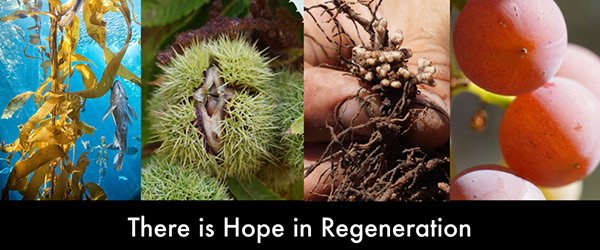 ---
Instructor

Matt Powers is an author, educator, speaker, and family guy whose online courses, books, and videos help individuals, groups, and organizations realize health and abundance by living in harmony with nature.
His first published work, The Permaculture Student 1, has been translated into more than a dozen languages, and he is the host of the An Abundant Future podcast.
---
---
Related Courses