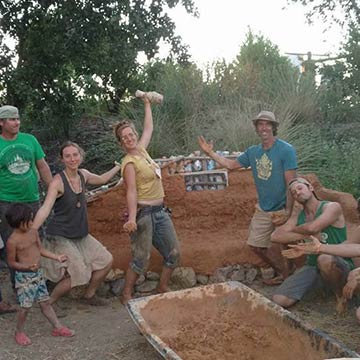 Our internship program is a residential leadership program that offers a guided personalized experiential education in sustainable living and skill building. Interns learn, live, and work on the grounds of the EcoTerra Center in Hopland, California. Now in its 20th year, the Internship Program has graduated over 200 young adults who have gone on to work in the fields of renewable energy, environmental education, sustainable agriculture, and social entrepreneurship.
Program Details: Over the course of their internship, interns are expected to participate in a work/trade agreement for a total of 32 hours per week.  Duties include leading general site tours, participating in eco-educational tours for school children, preparing the Tiny House Airbnb for guests, and assisting staff with managing workshops, special events, and our organic produce stand. Interns share responsibilities in routine upkeep of the intern village, the organic gardens, permaculture projects, and building community for the duration of the internship.
Living In Community: Interns live together onsite in our intern village.  Interns living in the village participate in and assist with cooking, cleaning, and other chores as necessary.  Guidelines for communal living are provided, however it is each intern's responsibility to actively engage in creating a rewarding intern community life.
As an intern living in community, you will also:
Live cooperatively and respectfully with each other during your time at the Institute.

Participate in democratic or consensus decision-making and conflict resolution within the intern group.  Open, mature and positive communication is expected.
If desired, interns may camp on-site during their internship, providing their own tent and sleeping supplies and may also choose to live off-site. All interns are responsible for their own transportation needs.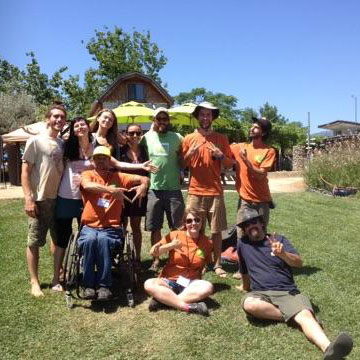 The Land
SLI's home campus is a 12 acre oasis full of organic gardens, natural buildings, and ponds and serves as a living laboratory for our interns.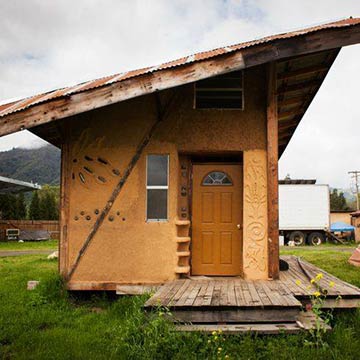 Housing
The Intern Village has a large communal living space (30-foot diameter yurt) equipped with cooking and dining facilities, lounge area, library, and wireless internet access.  The village also has both indoor and outdoor mosaic cob showers, an outdoor wood-fired earth oven, seating area, and fire pit.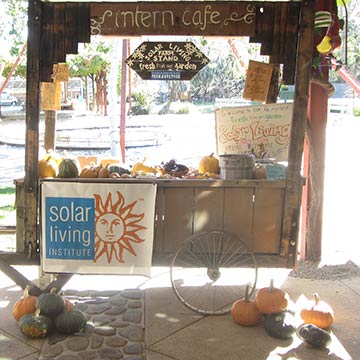 Meals
Interns are provided with plenty of nutritious food during their program.  We supply the intern kitchen with staple food items (think beans, rice, oatmeal, etc.) and the land provides seasonal produce grown in our gardens.  We recommend budgeting $50/month for food items that are not provided such as eggs, cheese, and ice cream! Interns are responsible for cooking their own meals.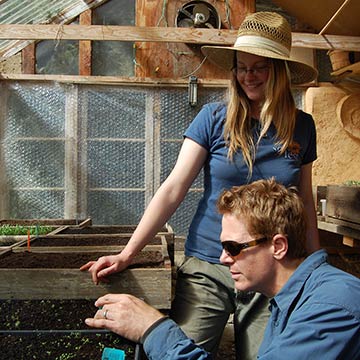 Course Participation
Interns have the opportunity to participate in our courses.  Course topics include solar PV training, sustainable agriculture, aquaponics, and natural building.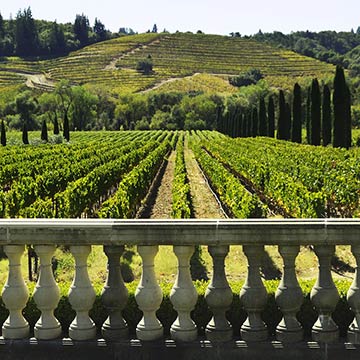 Events & Field Trips
Interns have opportunities to network at special events, meetings, conferences, and festivals and once a month we plan a field trip offsite to visit other sustainable-focused organizations and explore the wildlands of Mendocino County.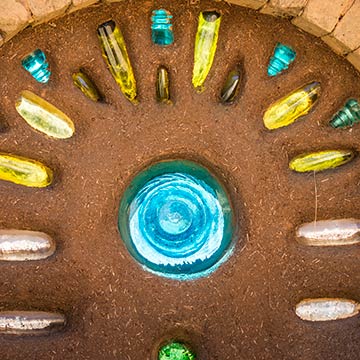 Fees
The internship cost is $250 per month.  This covers meals, lodging, classes, field trips, and guided mentorship.
If you are interested in applying for this opportunity, please submit the following documents:
Cover letter

Current resume

Details of 3 references

Available dates
Applications and/or questions regarding the intern program can be submitted via email to sli@solarliving.org – we look forward to hearing from you!