John Schaeffer
Founder, Board President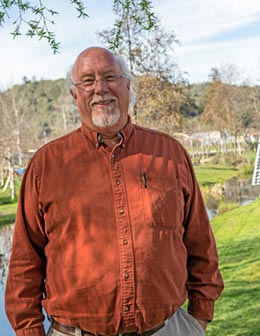 John has been exploring renewable energy and sustainable living since graduating from UC Berkeley in 1971. Over the last 40 years, he founded and grew Real Goods Trading Company as its President from a garage start-up to the foremost global source for tools and information on renewable energy and sustainable living. In 1995 he created the Solar Living Center in Hopland, California, a 12-acre educational demonstration site. He founded and remains Board Chair of the educational non-profit Solar Living Institute dedicated to promoting renewable energy through inspirational environmental education.
John has received numerous awards including Small Business Person of the year, Most Environmental Catalog from the Direct Marketing Association (three times), and has been twice nominated for Entrepreneur of the Year. John lives with his wife Nantzy remotely in Mendocino County, California in a natural home built mostly from recycled materials in the middle of a permaculture off-grid oasis powered by solar and hydro-electric energy, where John and Nantzy also raise grapes, olives, fruit trees, and an abundant vegetable garden organically and biodynamically.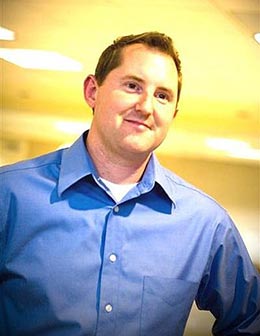 Tom Cotter holds a deep desire to re-think, to re-design, and build a positive future. Tom is the organizer and curator of the Fresno Solar Tour, co-founder of Green Central Valley and Founder of Fresno Green Drinks. He also serves on the board of directors at the International Green Industry Hall of Fame and Restore Hetch Hetchy. His roles as father, consultant, clergy, manager, public speaker, community organizer, and professor have provided a unique perspective on the challenges we face and the changes required to overcome them. He sees the end of the era of cheap fossil fuels and key materials, coupled with rising population and anxieties around water resources, food production and harmful wastes, as clearly demonstrating the need to rethink our model of production and consumption, not merely attempting to patch it up. He shares an optimism that this rethinking will bring a better quality of life and increased opportunities as it can potentially restore natural and social capital.
Tom frequently speaks to groups about solar, creation care, circular economy, electric cars, postmodern culture, and social media for good.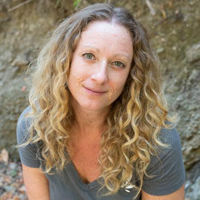 Amanda Reiman is the Vice President of Community Relations for Flow Kana, a branded cannabis distribution company that works with sun grown farmers in the Emerald Triangle. She is also a Board member for the California Cannabis Tourism Association and The Mendocino County Fire Safe Council.
After receiving her PhD from UC Berkeley, Dr. Reiman was the Director of Research and Patient Services at Berkeley Patients Group, one of the oldest dispensaries in the country, and the Manager of Marijuana Law and Policy for the Drug Policy Alliance, a national non-profit that was engaged in the drafting and campaigns of legalization initiatives across the country and abroad. She also taught courses on substance abuse treatment and drug policy at UC Berkeley for 10 years and has published several research articles and book chapters on the use of cannabis as a substitute for opiates and the social history of the cannabis movement. Amanda currently resides in Ukiah, CA with her partner Sean and their 2 dogs and 4 cats.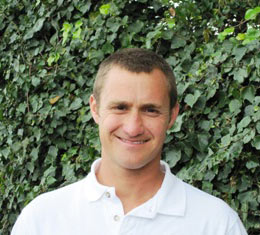 Joel is a proven business executive with a track record of success across sales, marketing, and business development. He is currently leading the Marketing Department at Ecology Action. Ecology Action, a California-based non-profit, is a leading provider of innovative marketing and engagement programs that overcome barriers to reducing energy use and achieving environmental sustainability. Joel co-founded Independent Energy Systems – one of the top solar companies in California – which is now part of RGS Energy.
During his 9 years in the solar industry, he had a hand in almost every aspect of solar, from his work as a NABCEP-certified installer to his extensive experience in sales, business development and marketing. He has a broad background in energy efficiency for residential clients including solar thermal, passive solar, and green building. He served on the Leadership Committee of the U.S. Green Building Council for the Monterey, California branch and continues to educate his community about the need to be more efficient with our resources. Joel is passionate about helping his country reduce its fossil fuel-based energy use and helping people reduce their personal energy consumption. And yes, he has solar on his house.